Large Bust of Charles Darwin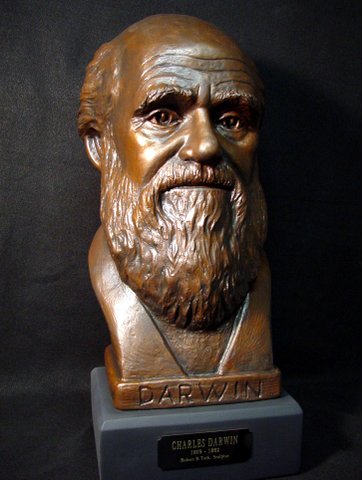 Item SKU: DAR1
This is a 21" high bust of high fired bisque. Hand painted patina. Signed and dated by Artist Robert Toth for its collectible value. This is a large bust, it is suitable for a grand entryway or boardroom.
Charles Darwin started to follow his father studying medicine, then switched to the clergy. After receiving his degree signed on the HMS Beagle as an unpaid naturalist.
During this five year scientific expedition Darwin outlined his theory of evolution, challenging the contemporary beliefs about the creation of life on earth. This bust is 11 inches tall with the base 6.75 x 8.75 inches.
By the way, this bust was commissioned by Columbia Pictures for the movie "Salt", Staring Angelina Jolie