Francis Crick Autograph Letter Signed the Year He Won the Nobel Prize for Discovering DNA ......... "It's Certainly A Pleasure to Join a Club With Such Distinguished Members .,"
Francis Crick Autograph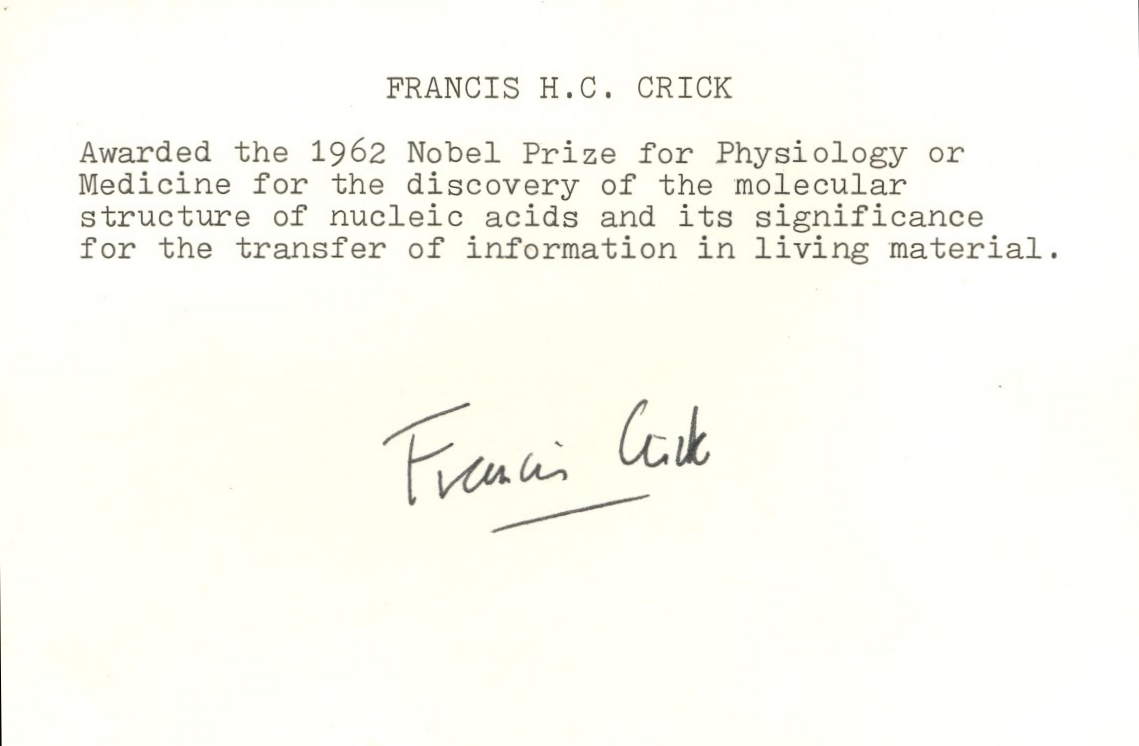 Item SKU: HIST2
Fantastic Francis Crick autograph card signed, 4 inches x 6 inches in total size.

"Awarded the 1962 Nobel Prize for Physiology or Medicine for the discovery of the molecular structure of nucleic acids and its significance for the transfer of informaion in living materal."

Signed
Francis Crick
This is a perfect card with Dr. Crick's signature in large, bold script.
View Cart / Checkout
---
Copyright © 2017 The DNA Store All Rights Reserved.
719-937-6762