This is about as fun as it gets. We offer here, for the first time, DNA balloons. These are latex balloons, great quality, with the image of a DNA molecule printed on one side and the letters "DNA" on the other side. Many colors to choose from - you will have a blast with these. They can be used in the classroom, that special occasion for that special person, to mark a special event, a gift, almost anything you can think of - these will really do the job.
Balloons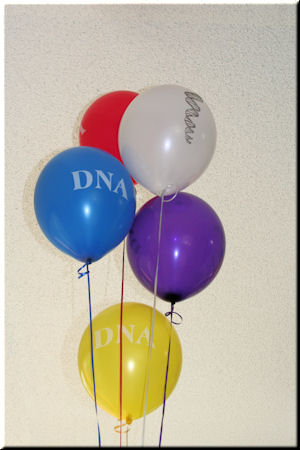 Item SKU: BAL1
Enjoy the fun, live the life, experience the thrill of our DNA balloons. They will always add that special touch to any occasion. This is guaranteed fun.
These are 12 inch balloons in the following colors: Red, Blue, White, Yellow and Purple. The weight of each balloon is 3.2 grams. There are 3 types of bags. You can buy the balloons in lots of 10, 20 and 50. That is, there are either 10, 20 or 50 balloons in each bag. Every balloon has a molecule of DNA stamped on the side.
Ever wondered what it would be like to hold a DNA party in your lab or your classroom or a surprise of someone special? You can do it and not break the bank with these prices.
10 balloon bag costs $1.49
20 balloon bag costs $2.65
50 balloon bag costs $6.55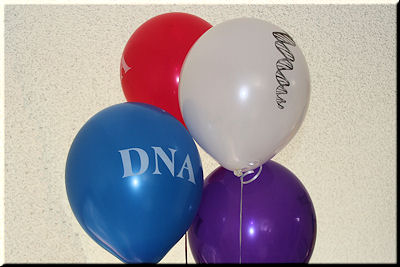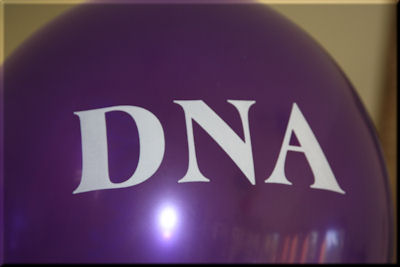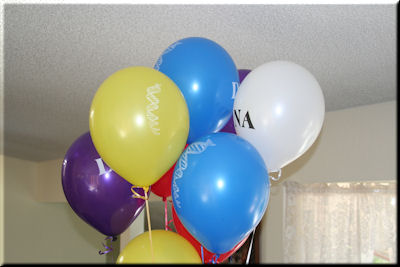 View Cart / Checkout
---