Signed: THE DOUBLE HELIX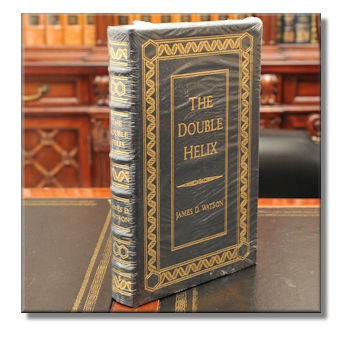 SKU BOOK1
Personally signed by Nobel Prize winner James D. Watson
Signed First Edition and numbered to only 2000 copies.
Book comes with Certificate Of Authenticity issued by Easton Press
By identifying the structure of DNA, the molecule of life, Francis Crick and James Watson revolutionized biochemistry and won themselves a Nobel Prize. To preserve the "real" story for the world, James Watson attempted to record his first impressions as soon after the events of 1951-1953 as possible, with all their unpleasant realities and "spirit of adventure" intact.
Brand New Sealed In Publisher Original Shrink Wrap
Mint Condition - Never Been Read
Genuine Leather

Silk Moire Endleaves

Distinctive Cover Design

Hubbed Spine, Accented in Real 22KT Gold

Satin Ribbon Page Marker

Gilded Page Edges

Long-lasting, High Quality Acid-neutral Paper

Smyth-sewn Pages for Strength and Durability

Beautiful Illustrations

The First Edition of a major new book is a moment in history that happens only once.

You will receive an important new First Edition signed and numbered by its author.

Generally no more than 1,500 copies are produced, never to be issued again!

Book comes with original certificate of authenticity and documentation shrink wrapped inside the book as normally sent from Easton Press.

Buy Easton Press Signed Limited Edition and never wonder again if the signature on your book is authentic!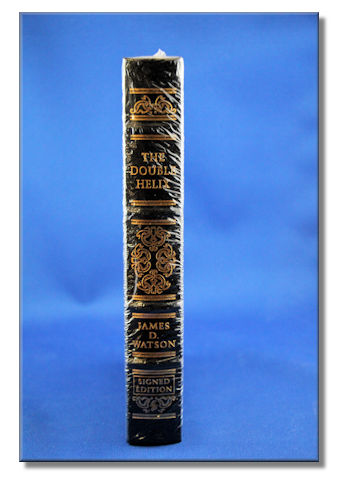 View Cart / Checkout
---