We are sure that like us, you are familiar with the art of Sidney Harris. We have searched long and hard and finally found an original art piece done by Mr. Sidney Harris. We framed it and offer it for sale. These are VERY hard to get, and to find one that actually covers an aspect of molecular biology - well, lets just say we do not think anyone else will ever offer something like this. Mr. Harris has signed this twice, once on the original artwork and second signature when he sold it to us.
Hard to believe, but we have the original. Here it is, a true one of a kind, expensive but worth it.
By the way, there is even a book by Sidney Harris with this comic on the cover: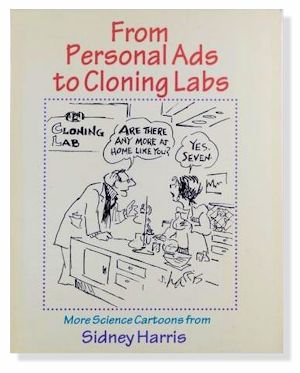 Bio-engineering comic from Wiley - Non-Sequitur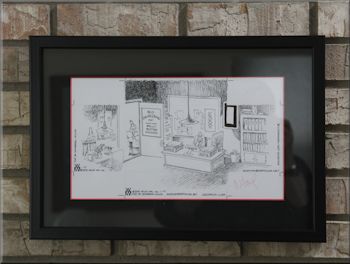 Another masterpiece by Wiley. Bio-Engineering, Belly Button Division. The frame is about 12 x 17 inches. The actual comic is 7.5 x 12 inches. Click on the above image to see a more detailed scan of thjis work of art.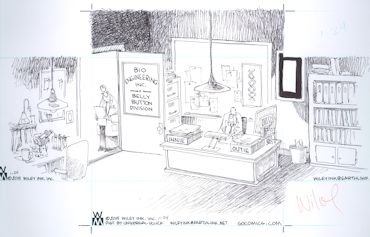 Evolution comic from Wiley - Non-Sequitur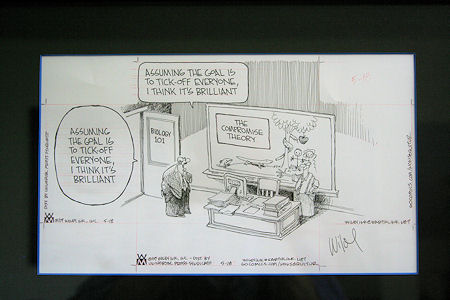 "Assuming the goal is to tick-off everyone, I think it's brilliant"
The classic Biology 101 cartoon. This is the original art done by Wiley for March 2009. Reminds me of my first biology teacher. Beautifully framed with a black matt and thin blue double matt lining (with a black wood frame) - this is as funny as they get. Needless to say, this original Non-Sequitur art is signed by the artist, Wiley. It is also a 100% original, of the artist Wiley.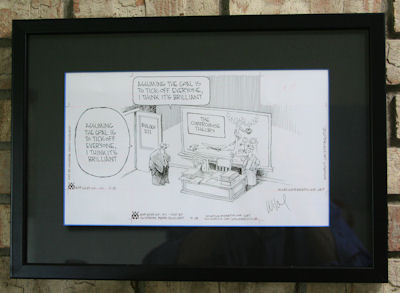 In case you are confused by the layout, Non-Sequitur is made available to newspapers in both the comic strip dimension (horizontal) and the panel (square) format. Thus the apparent 'doubleness' of this comic.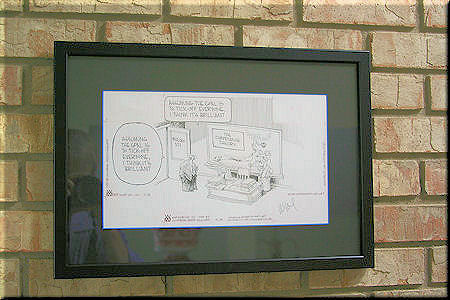 Please feel free to visit out sister store that specializes in Dominican amber with identified insects. Amberica West has all types from exotic insects to amber jewelery. You will enjoy your visit - it is a very unique store.
Postage for many of your DNA products will be chosen by you. You determine the actual cost and method for shipping. We will get your product to you as soon as possible (often mailed the same day or at worst, the next day). All prices are in U.S. dollars. For any questions, please contact us at sales@TheDNAStore.com.
We do accept purchase orders!
Finally, if you feel more comfortable, feel free to call us at 719-937-6762 (this is in the United States). Our fax number is 719-258-9602.