DNA Magic Cube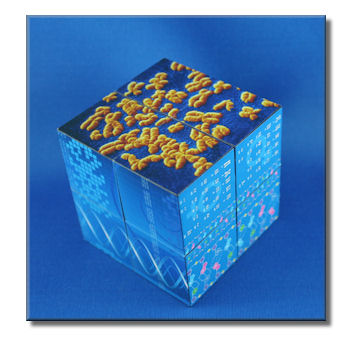 Item SKU: CUBE9
Ever wanted something to put on your desk that will stimulate exciting interest in DNA when they see the many images of the molecule? This is probably the most fun you will have in a long time. Investigate the 9 different images by flipping the cube squares around in varying shapes. You will keep on finding new DNA shapes and images to explore. Keep your friends or students interested in DNA for a long time - just by playing.
This item is priced very low. It should be something that you can give away or just lay on your desk for the fun of discovery. The cube is 7 cm square - the perfect size for everyone's hand.
Enjoy the excitement of watching someone investigate the many faces of DNA - from a chromosome all the way to the inner structure of the molecule.
You will not find this anywhere else. It is another exclusive for The DNA Store.
Or you can purchase 10 of the cubes: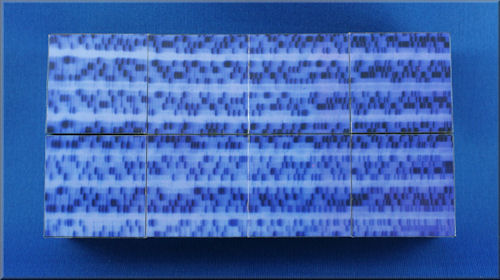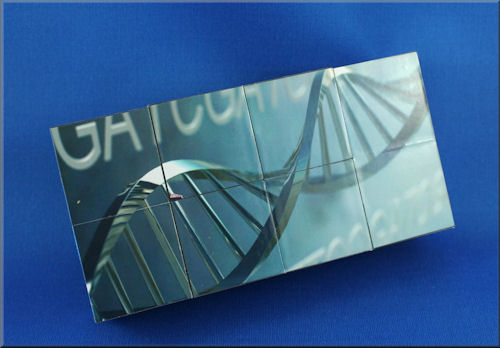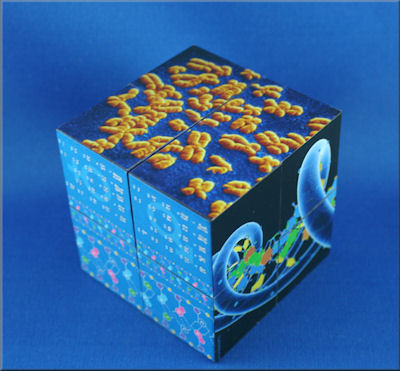 View Cart / Checkout
---