DNA Double Helix Model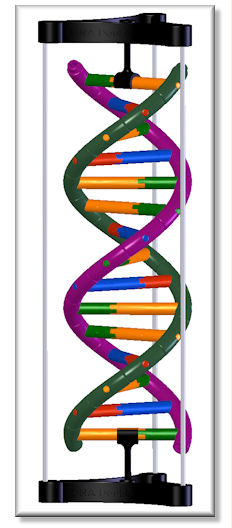 Item SKU: MOD4
We are introducing probably the finest DNA model on the market (and the least expensive one also. This is a great model, fun to assemble, a valuable learning tool, and an impressive model once it is assembled.
With so many models, they do not stand properly, or are the wrong color or are just plain impossible to assemble. With this kit, you will find that youngsters will love assembling the DNA structure. When they are done, they have an item of beauty.
This DNA model is 125 x 350 mm (Diameter x Height). The parts are durable plastic with metal rods on the sides for support.
When assembled, students can understand the basic structure of DNA. By assembling the models, students will understand the biological terms. This is easy to assemble and disassemble. There are 6 proper colors of parts. The model is accurate on a fundamental level.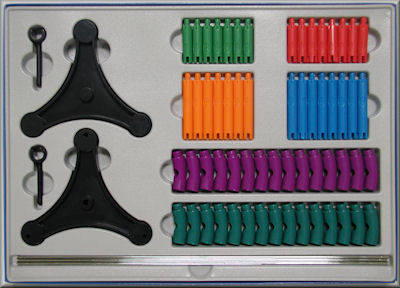 View Cart / Checkout
---