2003 DNA £2 Coin & First Day Cover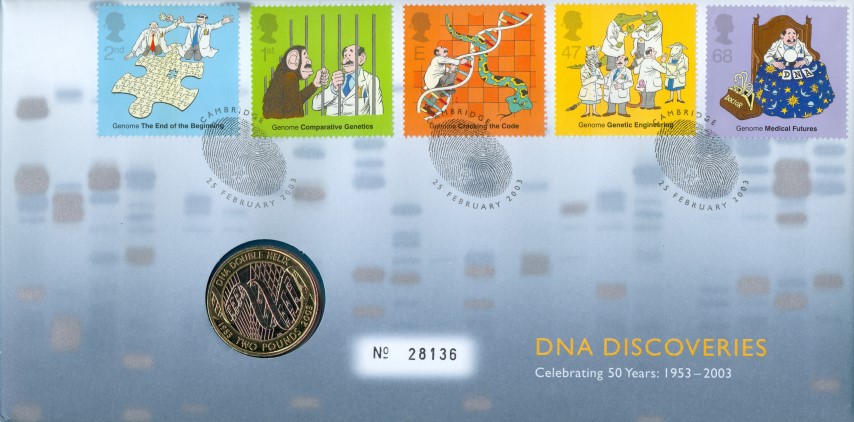 Item SKU: NUM4
Celebrating 50 years 1953 - 2003  DNA DISCOVERIES
£2 Uncirculated coin and a 5 stamp set as a commemorative first day issue.
This is a 2003 Royal Mint issued DNA Discoveries, brilliant uncirculated £2coin on a limited edition commemorative first day cover.
This Royal Mint cover is a numbered limited edition. It comes with a 5 stamp DNA set postmarked Cambridge 25, Fed 2003.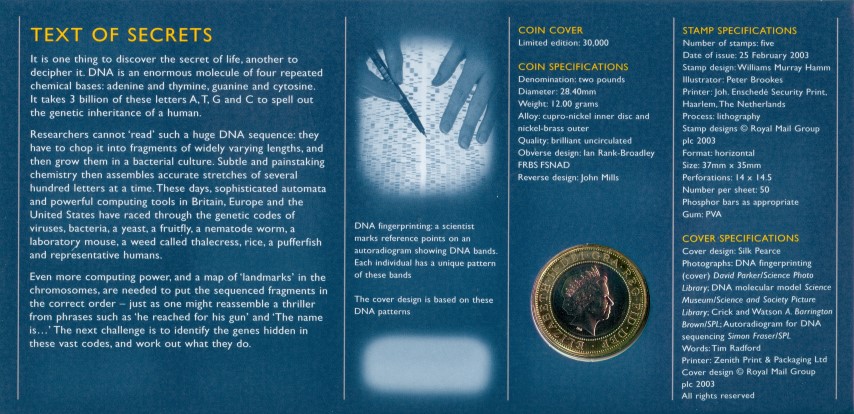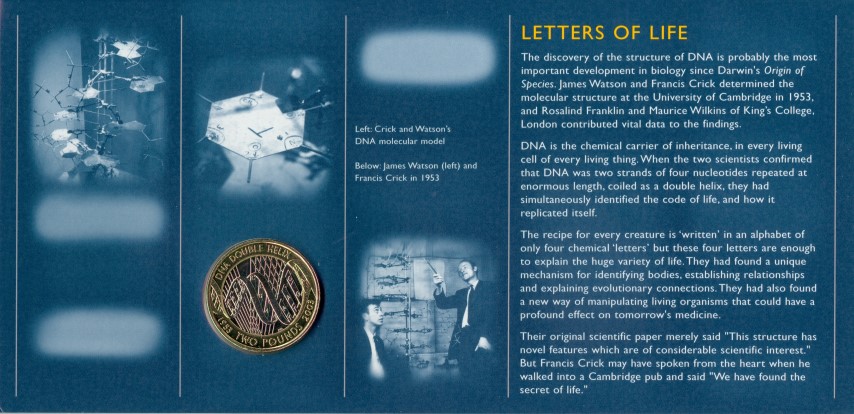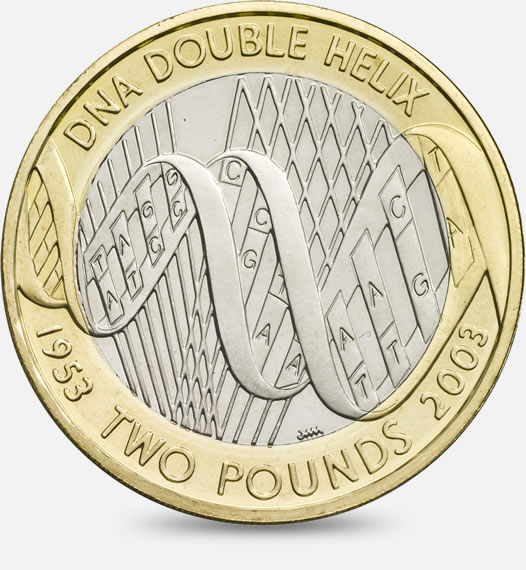 View Cart / Checkout
---