Francis Crick Autograph Letter Signed AND an 8 x 10 singed photo of Crick's workplace in 1993.
Francis Crick Letter & Photo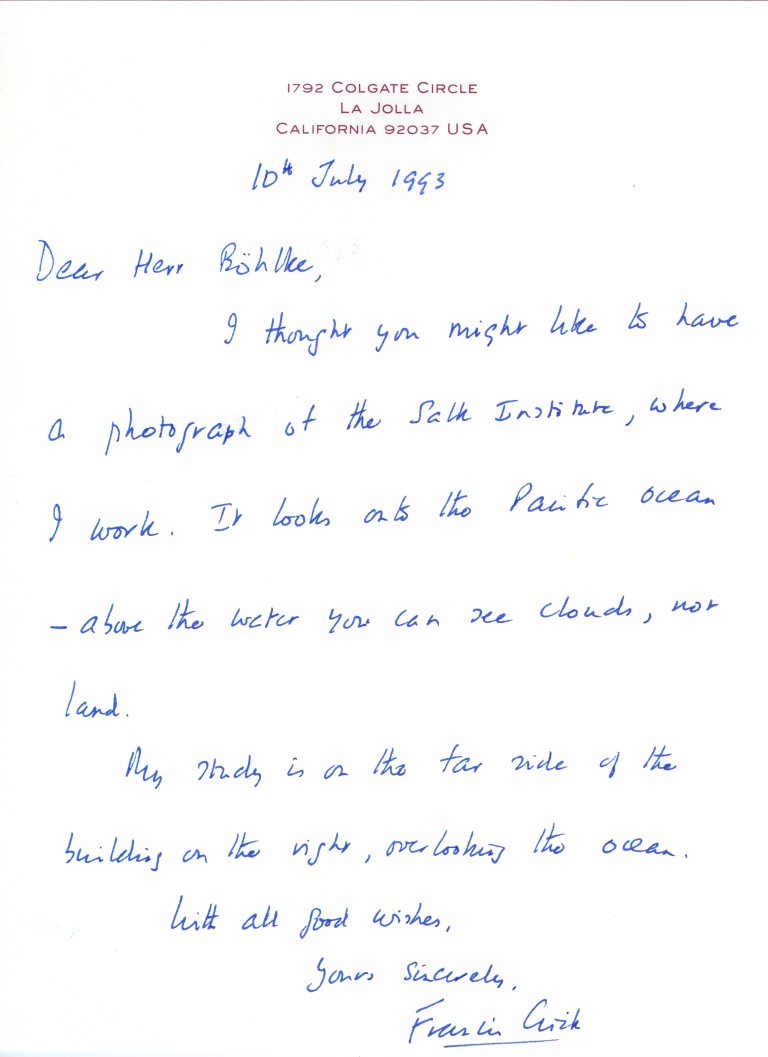 Item SKU: HIST3
This is an interesting combination. It is a hand written letter and a signed photo. The letter is dated 10 July, 1993 with what appears to be his home address at top. The size is 6.5 x 8.5 inches. It reads as follows:
Dear Herr Bohlke,
I thought you might like to have a photograph of the Salk Institute, where I work. It looks onto the Pacific Ocean - above the water you can see clouds, not land.
My study is on the far side of the building on the right, overokking the ocean.

With all good wishes,
Yours Sincerely,
Francis Crick
The photo is of Salk Institute and signed boldly near the bottom center.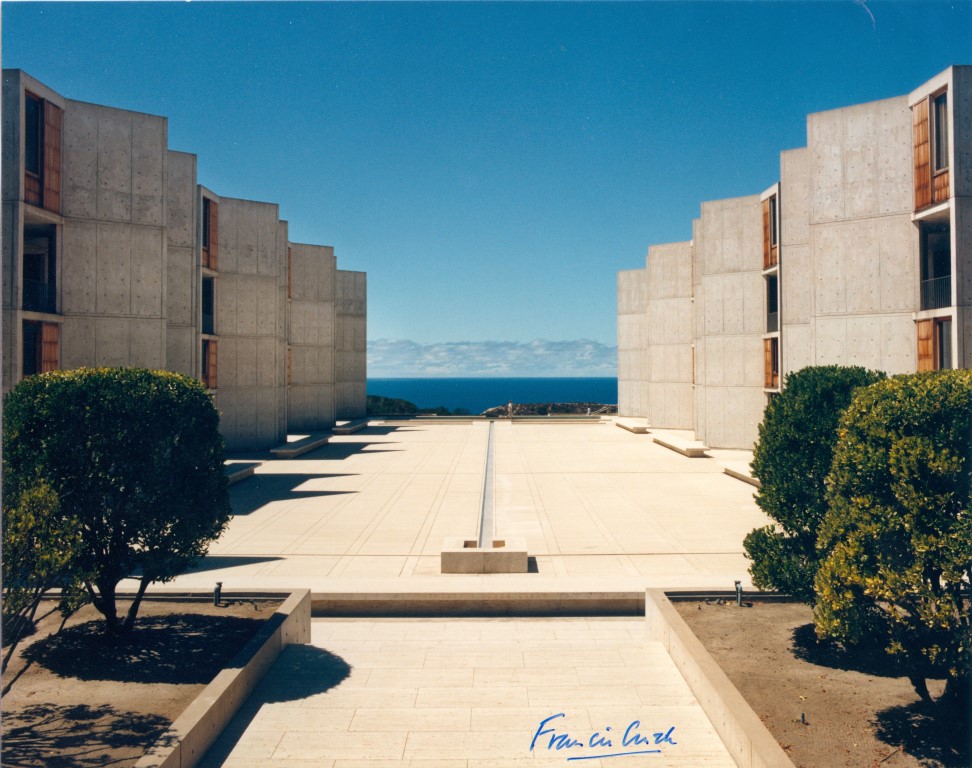 Item SKU: HIST3
View Cart / Checkout
---
Copyright © 2017 The DNA Store All Rights Reserved.
719-937-6762