H1N1 Cube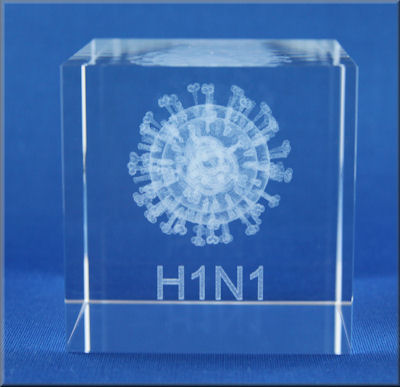 Item SKU: CUBE4
We are so over loaded with these cubes, this is actually less than the wholesale price.
Ever wondered what the H1N1 virus really looks like? Wonder no more since here it is presented artistically as a beautiful virus. You can see the shape with the receptor sites sticking out. The protein coat is obvious - just a wonderful example of what this nasty virus really looks like.
This sculpture is a 3D model laser-etched into an optically perfect crystal. At 3" square, it makes a convenient paperweight. Any who sees this magnificent sculpture will be instantly drawn to it's beauty. One of a kind, this is something you will fall in love with at first sight.
This can be used almost in any situation. Use it as a teaching tool or as a piece of art, this stands by itself. You will love it. They do not come any better than this. Use it as teaching demonstration, or a paperweight, conversation starter, artwork, or just to impress anyone who sees it. You can give this as a wonderful gift to anyone in the field. It will be appreciated fully. We guarantee that you will fall in love with this piece of art
Without a stand, it works best against a dark background.
This is one of the most beautiful and unusual gifts you find will anywhere. It can be for the graduate, the retiree of just a wonderful gift for one's birthday or special occasion. You really will not find a more beautiful gift, anywhere.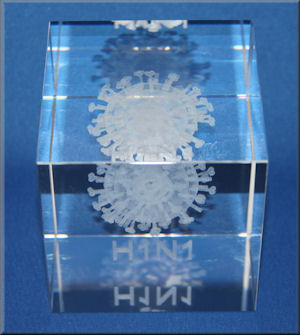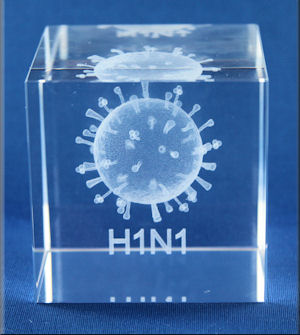 View Cart / Checkout
---