Kreb's Citric Acid Cycle Mug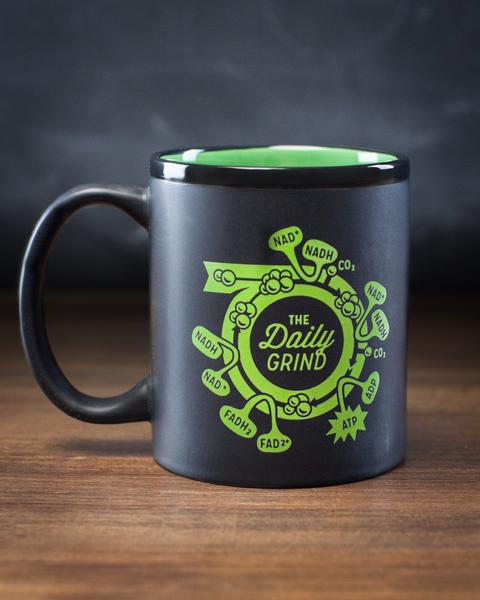 Item SKU: MUG1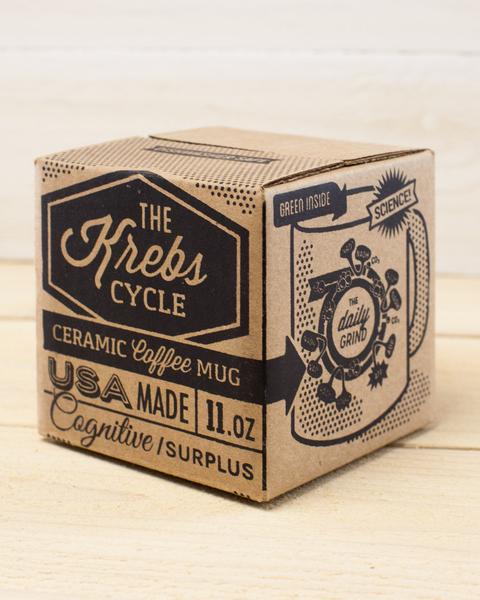 Need a daily refresher of the citric acid cycle and the way you're taking the molecules in your mug and turning them into energy? Drink your morning coffee musing over ATP production with this fabulous lime green mug.
Printed with eco-friendly ceramic ink for a raised rough texture. Because the ink fires on at temperatures of up to 1,200°F and becomes part of the finish, the image doesn't peel, flake, or scratch.
Details
Individually boxed.
Dishwasher safe.
Microwave safe.
Printed in the USA
Volume: 11 oz
Want a free Kreb's mug? Just go to http://thednastore.com/dnastuff/hanskrebs.html and purchase Hans Kreb's signature.
Kreb's Citric Acid Cycle Coffee Mug
View Cart / Checkout
---