Autographed Letter Signed 'Richard Owen', to Lady Cranbrook, saying that he has visited the New Museum and has fulfilled her Ladyship's wish, i.e. added something to her Birthday Book, adding that "I retired from duty at the Museum at the end of last year, but occasionally look in". 2 pp. 7 x 412 inches, in fine condition. Athenaeum, 23 May 1884
Richard Owen's
Signed Letter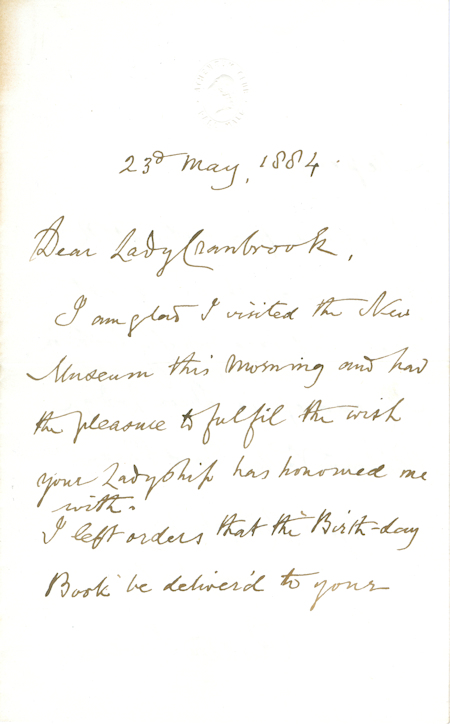 Item SKU: HIST6
Sir Richard Owen KCB (1804-1892) was an English biologist, comparative anatomist and palaeontologists. He was widely regarded as one of the most brilliant and influential biologists of his time.
Owen is probably best remembered today for coining the word Dinosauria and for his outspoken opposition to Charles Darwin's theory of evolution by natural selection. He was the driving force behind the establishment, in 1881, of the British Museum of Natural History in London. In 1841 Owen coined the word 'dinosaur' from the Green words Deinos (fearfully great) and sauros (lizard).
This one is particularly fine. We also have 2 pdf's of the letter.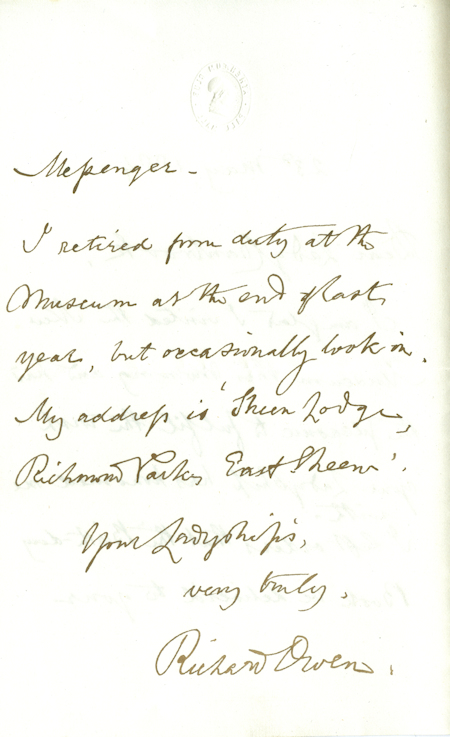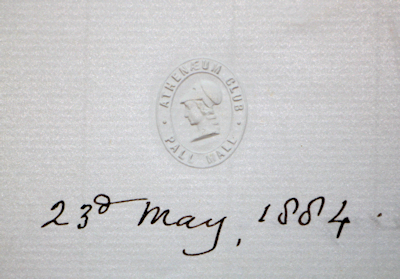 View Cart / Checkout
---