Frederick Sanger Handwritten manuscript signed, two pages (numbered 33 & 34..
Frederick Sanger Signed Manuscript & Photo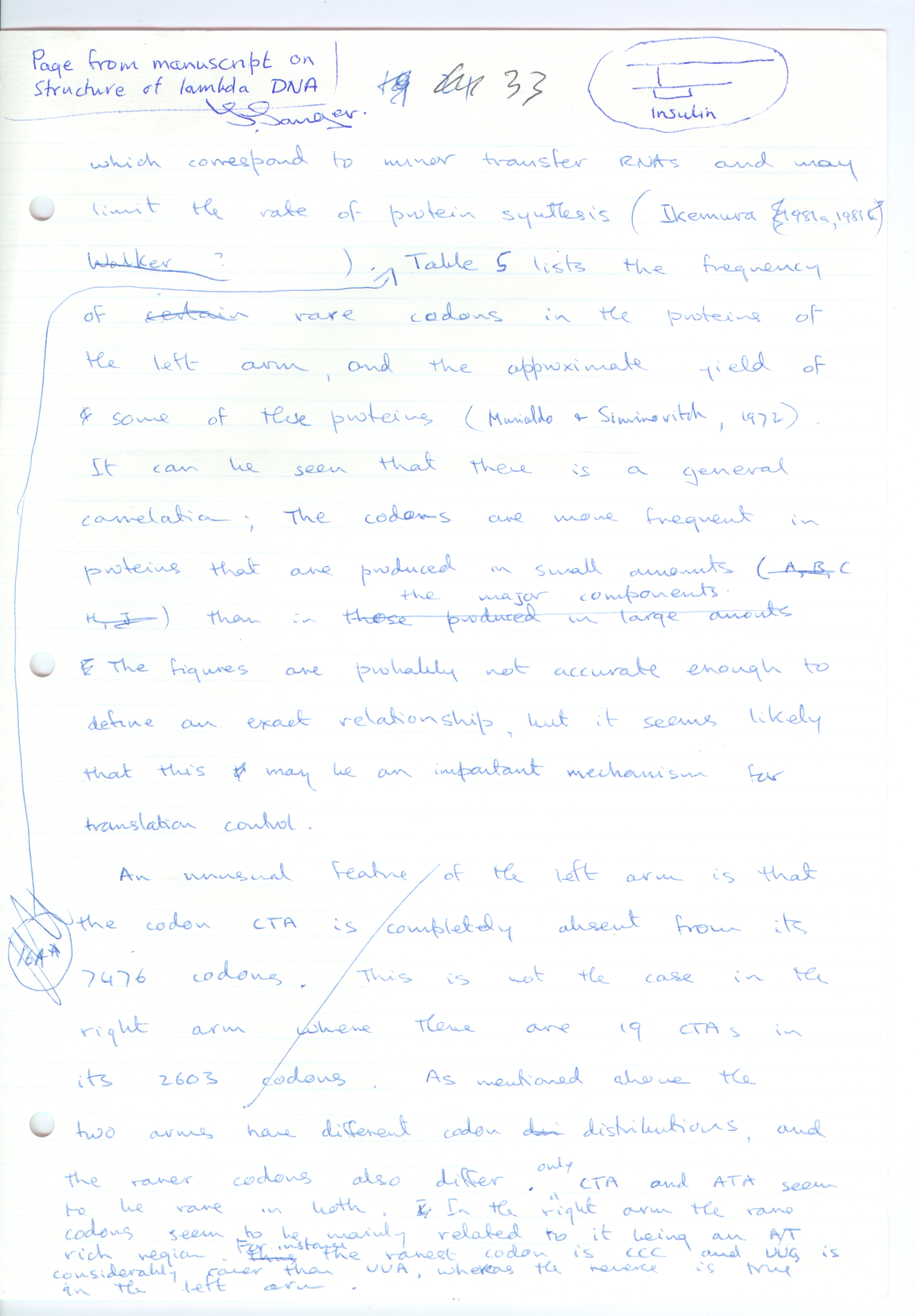 Item SKU: HIST4
This is a handwritten manuscript fragment signed, two pages (numbered 33 & 34), 8.25 x 11.75 inches, titled 'Page from manuscript on Structure of lambda DNA ' & 'Possible Secondary structures', written and signed by Frederick Sanger in blue ballpoint ink with a date of October 1997 - with numerous corrections both pages with puncher holes to the left edge - otherwise in very fine condition. Apparently the manuscript was written about 1980.
Not only are there two pages to this hand written manuscript, but there is also a 5 X 7 picture of Frederick Sanger that is signed in blue ballpoint. In very fine condition.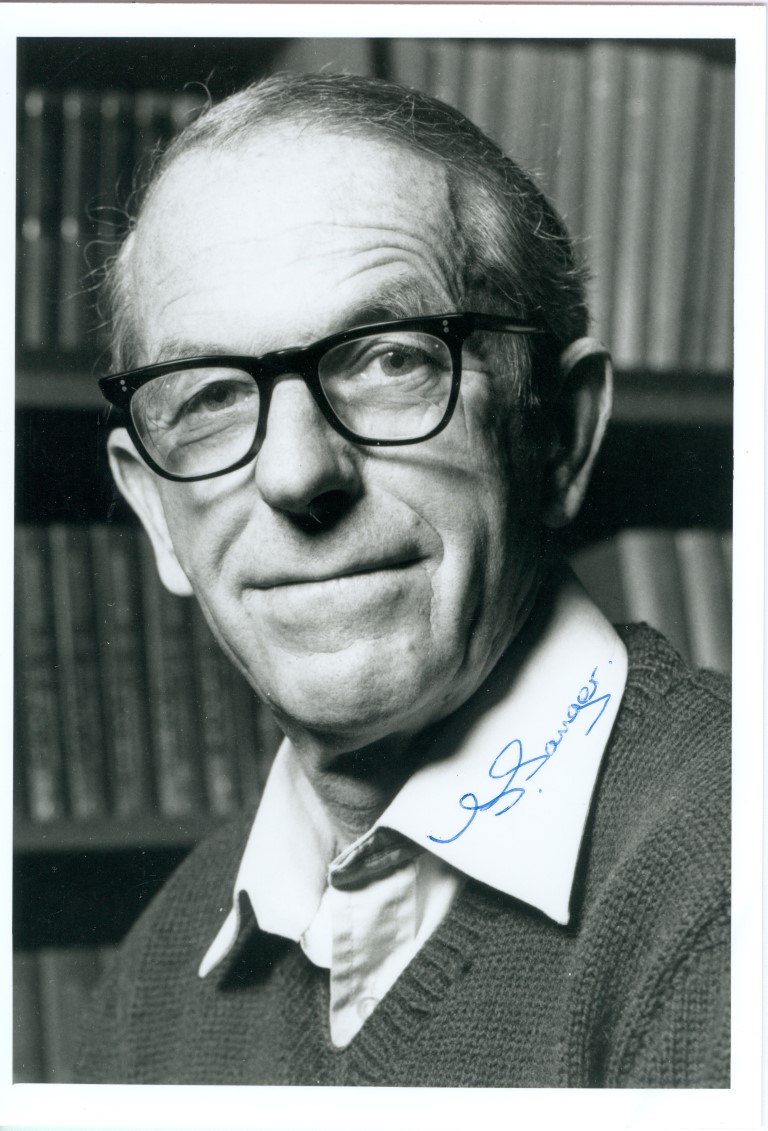 Item SKU: HIST3
View Cart / Checkout
---