Tetrahydrocannabinol (THC), is the chemical responsible for most of marijuana's psychological effects. It acts much like the cannabinoid chemicals made naturally by the body, according to the National Institute on Drug Abuse (NIDA).
THC Earrings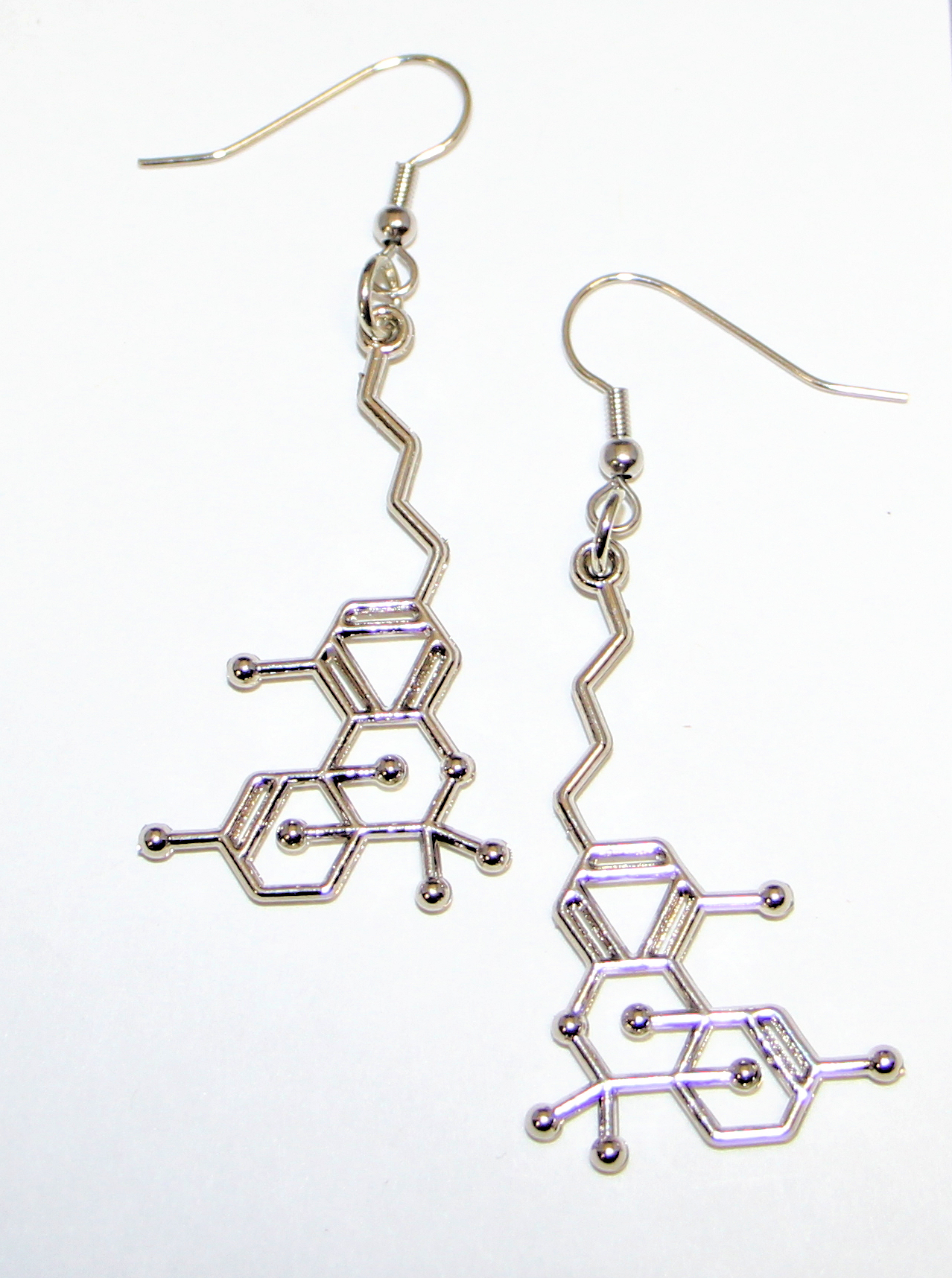 Item SKU: JEWL25
THC was first isolated and synthesized from the cannabis plant by a scientist in Israel named Dr. Raphael Mechoulam.
As a postdoctoral student in the early 60s, Dr. Mechoulam noticed that the active compounds in morphine and cocaine had been isolated, but no one had isolated the active ingredient in marijuana.
Dr. Mechoulam was in such a rush to conduct his research that he actually broke the law by obtaining marijuana from his friends in the police department. But the scientist still managed to isolate THC in 1964, marking the start of a long career dedicated to cannabis research.
The discovery of THC paved the way for later discoveries and earned Dr. Mechoulam numerous honors, including a NIDA Discovery Award in 2011.
These earrings are about 1.5 inches long by 1 inch (at their longest point), to be exact, they are 38.1 mm x 23.4 mm. They are a zinc alloy with a nickel plating.