If you are looking a a fun way to learn about DNA and genetics, look no further:
The Stuff of Life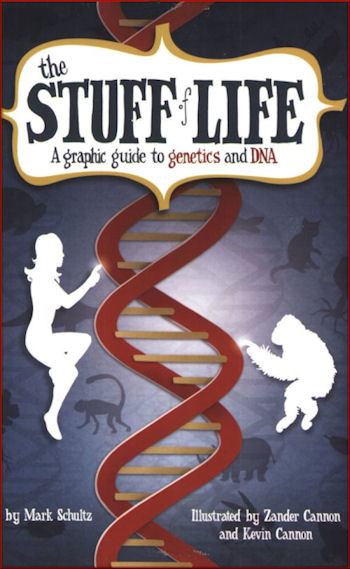 Item SKU: BOOK8
"In the battle against scientific ignorance, graphic novels may be the only thing that can save us . . . What's the solution to America's crisis in science education? More comic books. In December comes "The Stuff of Life: A Graphic Guide to Genetics and DNA," a remarkably thorough explanation of the science of genetics, from Mendel to Venter, with a strand of social urgency spliced in." --Barry Harbaugh, "Wired" "
"The Stuff of Life" is a beautifully written and lavishly illustrated example of the power of comics to communicate the wonders of the natural world. Mark Schultz's words combine with Zander Cannon and Kevin Cannon's pictures in a dynamic enzymatic reaction that gives readers a glimpse at how life works. Ambitious, expansive, and completely successful, the story in "The Stuff of Life" starts on the invisible rungs of DNA and climbs without a misstep across the millennia of organic evolution. With the help of Bloort, an alien exploring the wonders of earthly genetics, we get to see our evolutionary and genetic heritage in a new light. Often funny and always engrossing, "The Stuff of Life" provides an exciting point of entry for anyone interested in how life on earth shapes and reshapes itself in the face of ever-changing conditions. Learning genetics just got a whole lot more fun."
--Jay Hosler, Associate Professor of Biology at Juniata College and author and illustrator of "Clan Apis "and" The Sandwalk Adventures"
"Mark Schultz's brilliant, whacky "The Stuff of Life" could hardly have arrived at a better time, with advances in genetics transforming the biological sciences--from microbiology to medicine. This is serious fun." -Jessica Snyder Sachs, author of "Good Germs, BadGerms: Health and Survival in a Bacterial World"""
"Drawn with panache and great good humor by Zander Cannon and Kevin Cannon, and scripted with exceptional clarity by Schultz, this is pretty much the best educational graphic novel in Hill and Wang's new line of them, good enough for interested nonscientists to keep handy for whenever they need a refresher on its subject. It even has a happy--well, promising--ending." --Ray Olson, "Booklist" --This text refers to the Paperback edition.
Some details:
# Paperback: 160 pages
# Publisher: Hill and Wang (January 23, 2009)
# Language: English
# ISBN-10: 0809089475
# ISBN-13: 978-0809089475
# Product Dimensions: 8.9 x 6 x 0.6 inches
About the Author
Mark Schultz has written for DC Comics and Marvel Comics, and his scripts and illustrations—most notably for his tour-de-force series Xenozoic Tales (also known as Cadillacs and Dinosaurs) and Superman—have garnered five Harvey Awards, two Eisners, and an Inkpot. Illustrators Zander Cannon and Kevin Cannon have worked for clients ranging from the National Oceanic and Atmospheric Administration to DC Comics, collaborating on such titles as The Replacement God and Smax and winning two Eisners for their work on Top 10.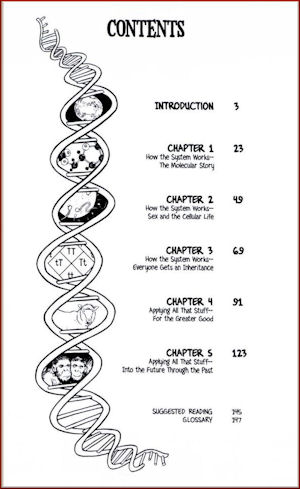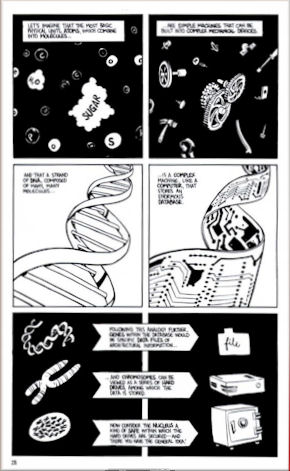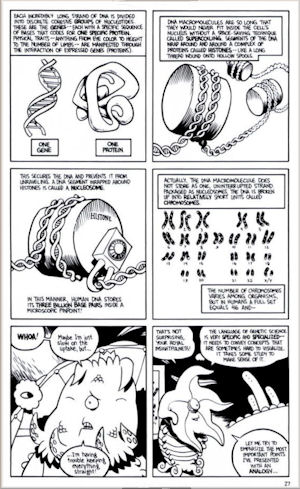 View Cart / Checkout
---