This is one of the most unique items that we have seen in a long time. You are sure to enjoy this for years to come, and talk about the discussion when folks see it, an actual signature of James Watson himself.
Jim Watson Signed Bobble Head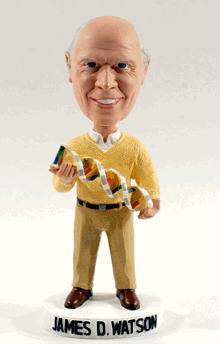 Item SKU: HIST7
Genuine hand crafted Dr. James Watson bobble head. Stands approximately 7 inches high and 3 inches wide. </span> Here is the kicker - this was signed by James Watson himself. We know, this is hard to believe, but while he was at Cold Spring Harbor, we had him sign this beautiful bobble head. You get the actual bobble head that is seen in the pictures (except for the small animated one on the right. Dr. James Watson is best known for his discovery of the structure of DNA (deoxyribonucleic acid), for which he shared with Francis Crick and Maurice Wilkins the 1962 Nobel Prize in Physiology or Medicine.
They proposed that the DNA molecule takes the shape of a double helix, an elegantly simple structure that resembles a gently twisted ladder. The rails of the ladder are made of alternating units of phosphate and the sugar deoxyribose; the rungs are each composed of a pair of nitrogen-containing nucleotides.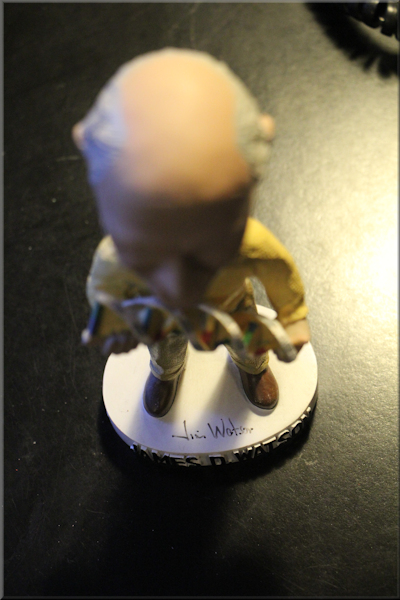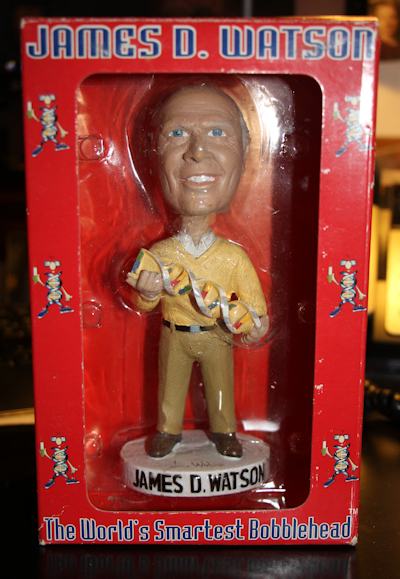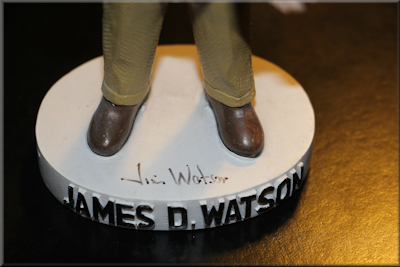 View Cart / Checkout
---